What is a Brazilian Butt Lift (BBL)?
The Brazilian Butt Lift is a surgical procedure that was created to enhance the shaping, contouring and volume of the buttocks.  As witnessed in social media, with millions of postings regarding the BBL, it has become one of the most popular and commonly performed plastic surgery procedures in America.  The benefits of BBL are twofold, as the combination of liposuction of areas of unwanted fat and transfer of that fat to the buttocks create a total body enhancement and a more hourglass figure.  
Who is a candidate for BBL?
Virtually anyone who is interested in improved body contour shaping, buttock shaping and/or volume enhancement can be considered a good candidate for BBL…provided they have enough body fat to remove and transfer.
How is a BBL performed?
During a BBL Dr. Francis will first perform liposuction on the areas of your body that you both have defined as areas of fat removal for improved body shaping.  Liposuction can be performed by several different techniques, but most commonly power assisted liposuction (PAL) is used today in our practice.  The fat is then processed by decanting, straining or centrifuging.  Processing techniques also vary by surgeon and may be a topic for discussion during your consultation.  It is then injected into the areas of concern in the buttocks.  
What is the expectation for BBL recovery?
Recovery from a BBL is a relatively pain free process.  There is some expected discomfort for a few days, primarily in the liposuctioned areas, but you will be on your feet walking on the day of surgery.  There is some expected tightness and soreness of the buttocks for a few days as well.  Bruising, mostly in the buttocks can be expected for 1-2 weeks.  The only real restriction and possible inconvenience is no sitting directly on the areas of the buttocks into which the fat was injected for 2 full weeks in our practice.  This time frame may vary from surgeon to surgeon.  There are pillows, devices and maneuvers that can allow you to sit while still placing no pressure on the areas of fat injection.  A compression garment of some type will be required on the areas of liposuction for 2 weeks.  Return visits to the office are usually 4-5 days following the surgery, 1-2 weeks later,  3 months,  6 months, and 1 year following surgery.  
What is the expectation of my results?
Results of Brazilian Butt Lift are very natural and can be long lasting.  The improved shaping and volume enhancement are usually immediately visible and appreciated.  However, there will be some fat that is absorbed by the body during the healing process.  It takes a full 6 months for this absorption to occur and the amount absorbed will vary from patient to patient.  In addition, skin tightening in the areas of liposuction will also take a full 6 months and sometimes longer depending on the skin type and characteristics.  The fat that has survived the 6 months will likely remain for lifetime and its volume will fluctuate with your weight gains and losses just as your native buttock fat does.  
What are the risks of Brazilian Butt Lift surgery?
The BBL is considered a relatively safe operation.  However, it is surgery and with any surgery, no matter how simple and safe, there are risks.  The most common risks include irregularities in the contours of the areas of liposuction and may include buttock contour irregularities as well.  A more complete discussion of risks should be undertaken with your plastic surgeon.
Choose a Brazilian Butt Lift surgeon that you can trust
Plastic surgeons have been trained in the art of fat transfer since well before the advent of the Brazilian Butt Lift.  Since it's popularity boom we have embraced the surgery and have assumed control of the procedure as a profession in order to ensure the optimal safety and success of BBL to our patients.  Dr. Francis is an American Board of Plastic Surgery board certified plastic surgeon and having adopted the procedure in his practice early on, has been performing Brazilian Butt Lifts for over 15 years.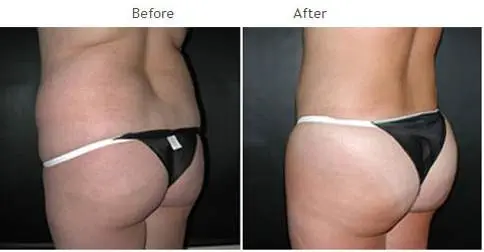 Learn more about Brazilian butt lift nyc. Brazilian butt lift nyc surgery, Brazilian butt lift nyc cost, Brazilian butt lift nyc recovery time, Brazilian butt lift nyc cost and much more
Learn more about our Brazilian Butt Lift (BBL) before & after Photos, please call us at (212) 226-0677 or
submit your request for a FREE consultation with Dr. Kenneth R. Francis